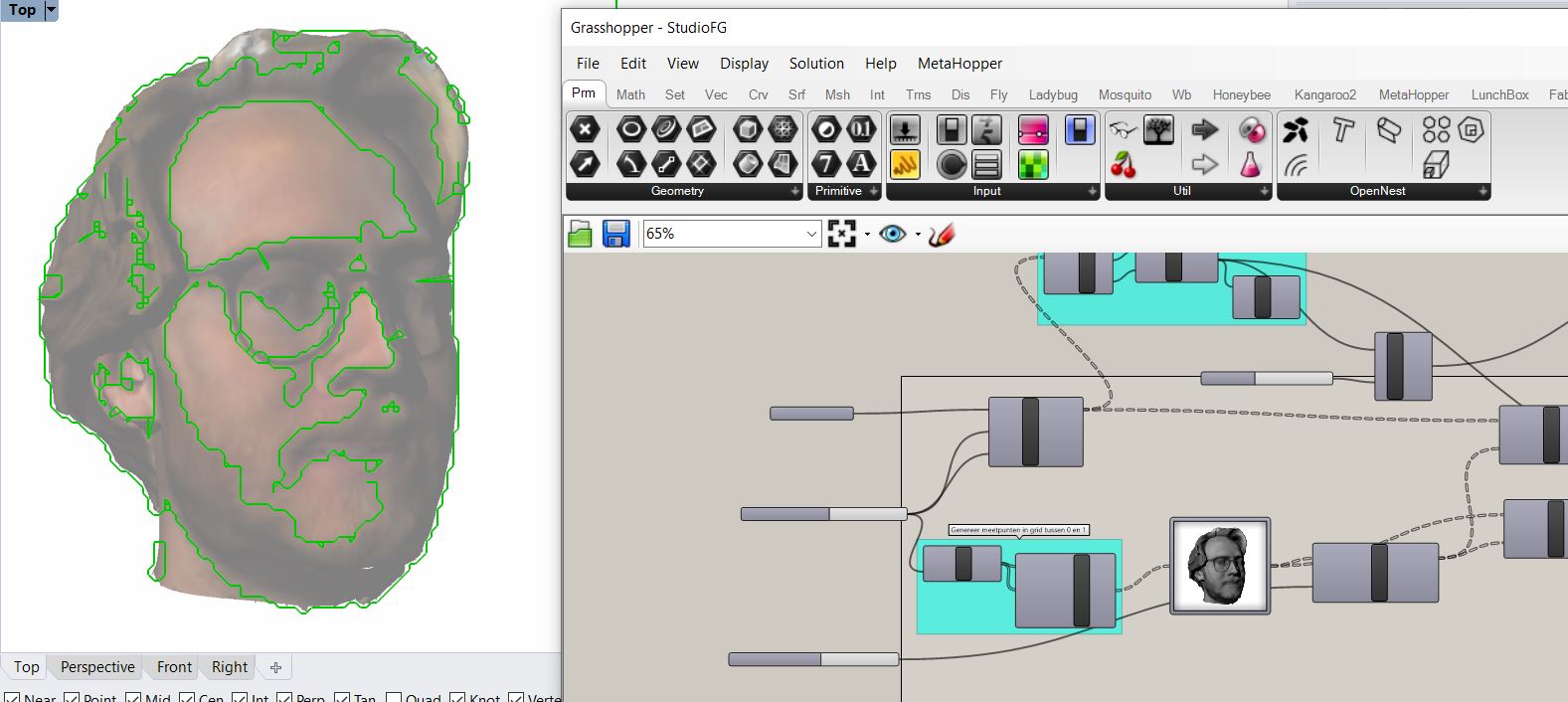 StudioFG is currently looking for participants in the cultural sector to participate in a research for Exhibition Information Model under the name Gallerbee. Gallerbee is an investigation into the potential of a database and computational design for Graphic, Spatial and other types of design in the exhibition world & museums. Curious? Click the button below!
About StudioFG
StudioFG is specialized in computational design and 3D visualization. Owner Friso Gouwetor teaches part time at TU Delft and works freelance on a variety of projects that require parametric design solutions and advanced digital modelling. Friso is an expert in computational design using Grasshopper and Rhino3D. With his background in architecture and programming, he is able to create customized parametric design solutions.
Something bigger in mind? StudioFG has access to a broad network of technical specialists that can collaborate as needed.
For more information, please feel free to contact me directly.
Optimize your design using parametric tools and data-driven technology. StudioFG is specialized in creating custom parametric solutions for a wide variety of projects.
3D printing / robotics
With more than 10 years of CADCAM experience, StudioFG can also assist in the realization of complex 3D-printing and robotic design projects.
Friso Gouwetor has years of experience teaching parametric design at the TU Delft. Hire StudioFG to teach Grasshopper and other parametric design software in your office.
Already have a design in mind? Let StudioFG transform your vision into a professional 3D visualization that can be used for project proposals, museum and exhibition design, and more.
Past and current projects
In this example, we see a slightly more elaborate design. As with proof of concept #1, we organize objects spatially along walls. This time the exhibition walls are more elaborate. Color based on number of wallsNumber of walls based on layoutWidth and shape of walls based on objectsRandom function to generate unpeaked number of resultsLive…
Continue Reading Proof of Concept #7 | Parametric exhibition design using Airtable