Commissioned by XPEX Amsterdam, StudioFG collaborated in the design and realization of on of the longest display cases in the Netherlands for a hand made 60-meter carpet. More about the project: Stichting de Flevowand
StudioFG also provided the renderings for the project.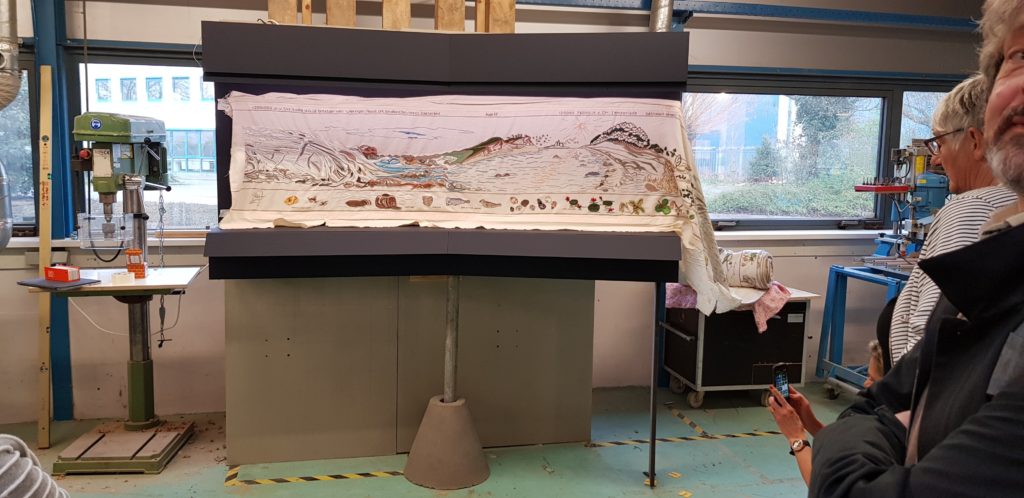 The total display case eventually had a length of 60 meters and was realized as an oval. The integrated lighting contributed to the impressive experience that surrounds the visitor.