Zeilmakerij Houtkoop approached StudioFG with the question whether certain cutting shapes could be generated automatically from his drawing in order to save time.
Among other things, Houtkoop makes boat covers, which are measured using a 3D scanner. Drawings are made on the basis of a few points from the 3D scan, which are then cut out by a CNC cutting machine. For overlapping parts, flaps for zippers and other shapes, certain cutting lines have to be generated from these panels.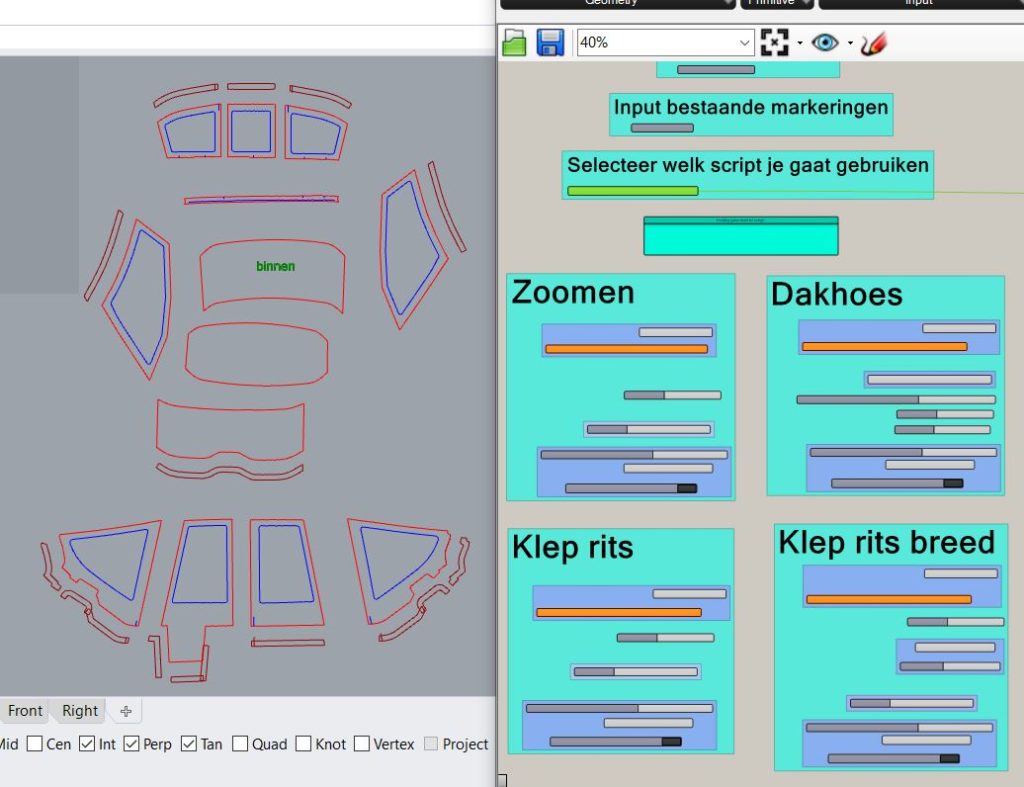 The designer of the boat cover can divide certain lines into layers. These are automatically loaded and converted to hems for example. 4 layers can divine 4 different types of parts.
A second challange was solving the orientation of all panels that came out of the 3D scan. Some panels had a main orientation inwards, while others had a 'normal' orientation outwards. For this purpose, a script was developed that analysed all surfaces and makes them universal in direction.
The project was completed in about 2 weeks. More than a year later, the scripts are still in use and work successfully on all the drawings to which it has been applied. Regardless of the geometry.